We invite you to relax and rejuvenate your body, mind, and spirit at our warm and serene spa.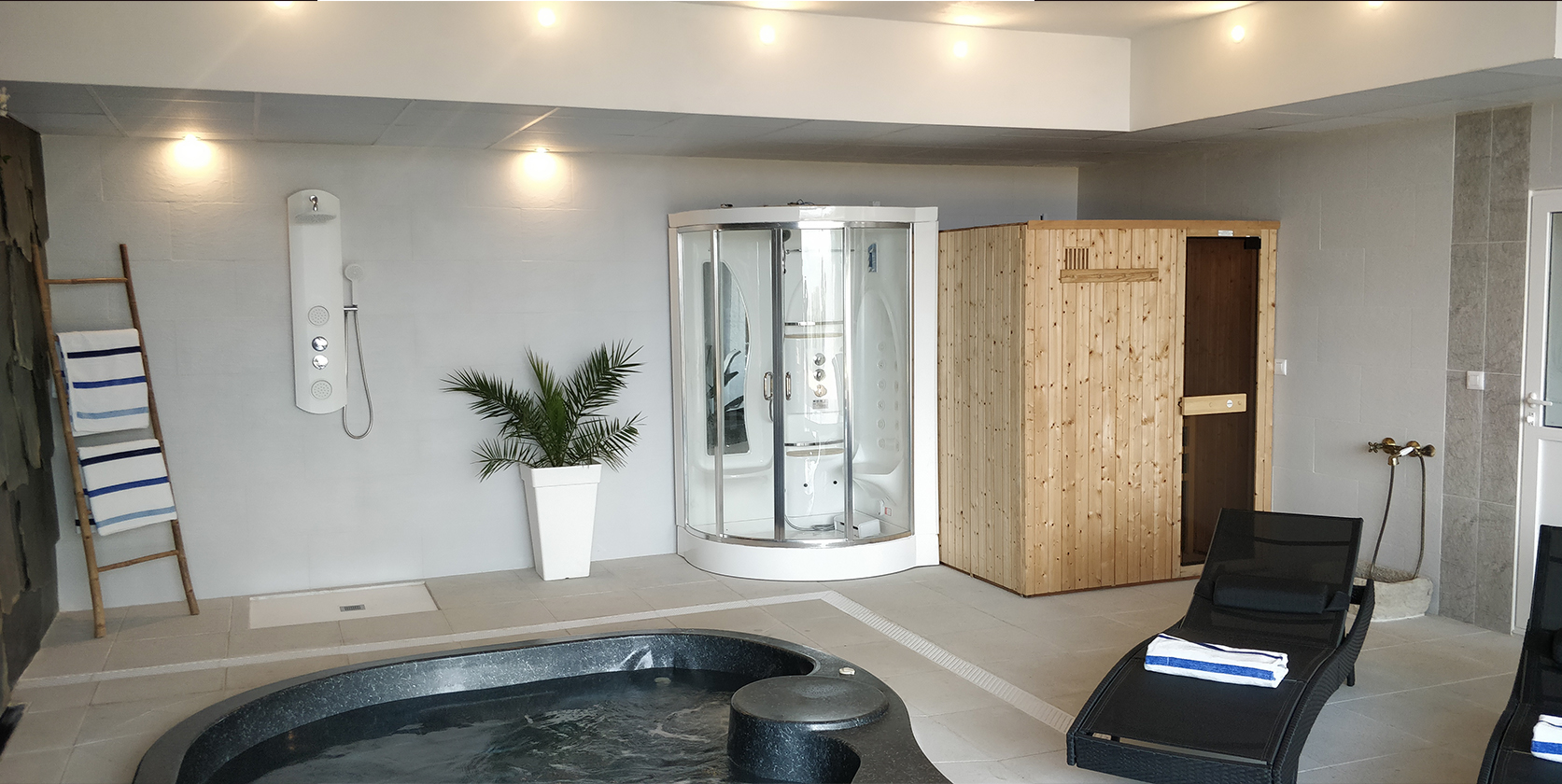 Indulge in pure pleasure as you enjoy the warm salt water pool consisting of seated jets for relaxation and reclined back massage zone, for a more energising work out use the resistance swimming jets.
Our Finish wood sauna cabin provides a haven of tranquillity, a place to unwind, cleanse your body and refresh your mind.
The massage shower is the perfect place to cool down and rehydrate your body after the stream sauna.
Our light and airy gym has windows running the length of the room which provides views of the newly planted olive grove and full-length windows looking into the spa.
Our fully equipped gym has everything you will require to your body, combat fatigue and improve endurance, performance and recovery.
We have a fixed weight machine, rowing machine, exercise bike, dumb bells and kettlebell weights, TRX suspension trainer, yoga mates and boxing bag and gloves.
Our beautiful treatment rooms have been designed to induce a sense of serenity the moment you enter.
During your stay Indulge yourself with a massage by our massage therapist to help unknot and revitalise your body form everyday stresses.
Click below to view Massage Treatments Available.
Massage Treatments
Retreat to the Billiards Room and enjoy a game of billiards, sink into comfy chairs with a glass of your favourite tipple.
Relax with a newspaper and catch up on the day's affairs or just gaze out of the patio doors admiring the view.