Catering for a Range of Events
The Hacienda is the ideal venue for your event. Whether you are planning a birthday celebration or a corporate event, we can cater for both large and small groups.
We have a chef that is a revelation in the cuisine of the Sierra de Huelva. Avant-garde, creative and with a very personal touch, always using local products to create his dishes.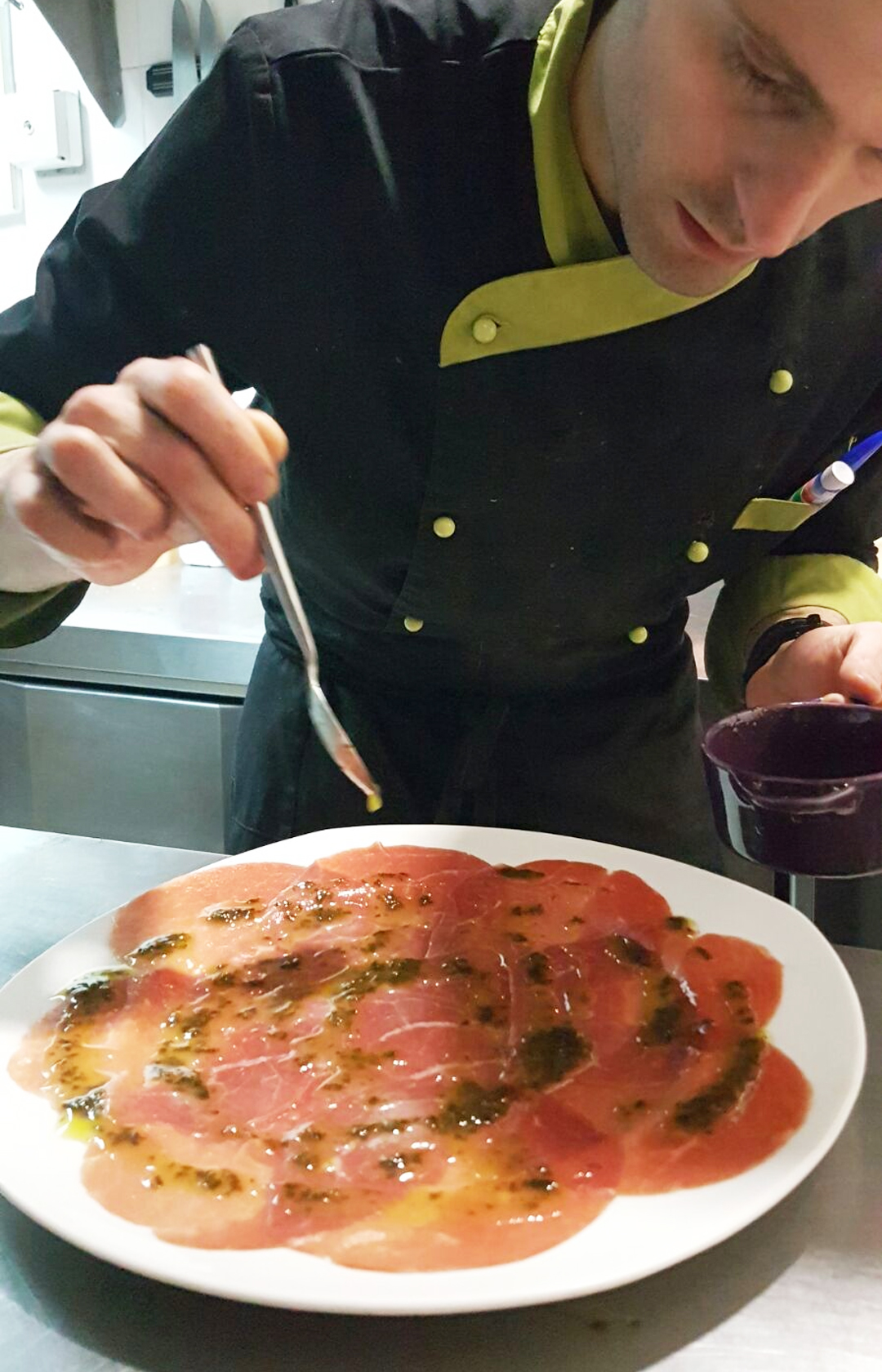 Chef Javier Fuster
The chef of the mountains
After completing his studies at the Escuela Superior de Hosteleria de Sevilla, he has recently opened his own restaurant "Experience By Fuster" located in Los Marines.
This young chef success is his ability to stay updated with the new trends and techniques but without forgetting the raw material that surrounds him.
One of the dishes that defines Javier skills is his Iberian cheek in Pedro Ximenez salsa with a tempura of amanita (mushroom)  on gel of goat cheese, with chestnut caviar and pure acorn ham foam

A Flare for the Exquisite
Birthdays
The Hacienda Buena Vista makes a perfect venue for friends and family. We can also provide catering for small or large parties.
Weddings
The Hacienda Buena Vista is the perfect backdrop to your special day. With ample room to provide for the largest of wedding parties.
Christenings
Christenings and Holy Communion are major events in Spain. We can provide a great venue, and all the catering to ensure the day is one to remember.
Corporate
Whether you are looking to do some team-building or looking to hire a venue for a business meeting, we are an ideally located business venue.
To discuss hire of the Hacienda, please complete the Events Form, below.
Please fill out the below form, and one of our team will be in contact with you to discuss details within 24 hours.